Testimonials
The following professionals provided testimonials following close partnership with Alsulate and staff.
Darragh Taaffe – Auctioneer www.keanemahonysmith.com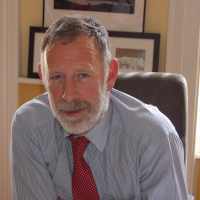 "From the moment I met with Derek I felt I was in good hands. I was listened to, what was agreed to was acted upon quickly. All my questions were taken seriously and answered. I felt supported throughout the whole process All the members of the team I had dealings with were excellent – a real credit to the company. Good communication, courteous service and staff prepared to go the extra mile – 10/10!"
Brian O'Kennedy – Consulting Engineer www.bok.ie
I confirm that Brian O'Kennedy & Associates Ltd have engaged the services of Alsulate Ltd on several occasions to carry out both domestic and commercial works. I found Derek and his team to be very professional. The works were completed on budget and within time and the clients were very happy with the finished product. They have been re-employed by some clients for further works on the basis of the positive experience. I would have no hesitation in recommending Alsulate Ltd for both domestic and commercial projects.
Paul O'Sullivan – Architect
I have worked with Alsulate Ltd. on many medium and large scale projects over the years both for myself and with other companies. Alsulate Ltd. have always delivered the completed project on time and many within budget. We have always been able to discuss and negotiate a fair outcome for any cost over runs which was due to client changes or unforeseen work. Quite simply Alsulate Ltd. delivered what they were contracted to do from the outset. I found Derek and all his staff extremely professional in how they go about their work and their work is always finished to a very high standard. I would not hesitate in recommending this company for any project.